Creativity Meets Precision
We are Canada's leading manufacturer and wholesale distributor of engineered wood building products. We are known for our added value in expertise and precision.
Our mission is to add value to each project with our creative minds, technical expertise, and precise design and manufacturing skills to ensure our customer's success in the end.
At Phoenix Building Components, our creative and experienced design and engineering team will collaborate with you using state-of-the-art technology, to confidently bring your project to completion – problem-free. 
This time-lapse video produced by the Structural Building Components Association provides a side-by-side comparison of two identical homes being framed. This video provides clear proof that structural components are a better way to frame. A crew can frame two and a half homes with structural components in the time it takes to stick frame one. It requires 25% more wood product to stick frame a structure than framing it with structural components. Stick framing a house generates 30 times more jobsite waste than framing a house with structural components.
Phoenix Building Components Roof Systems are widely used in Residential, Institutional, Commercial, and Agricultural construction.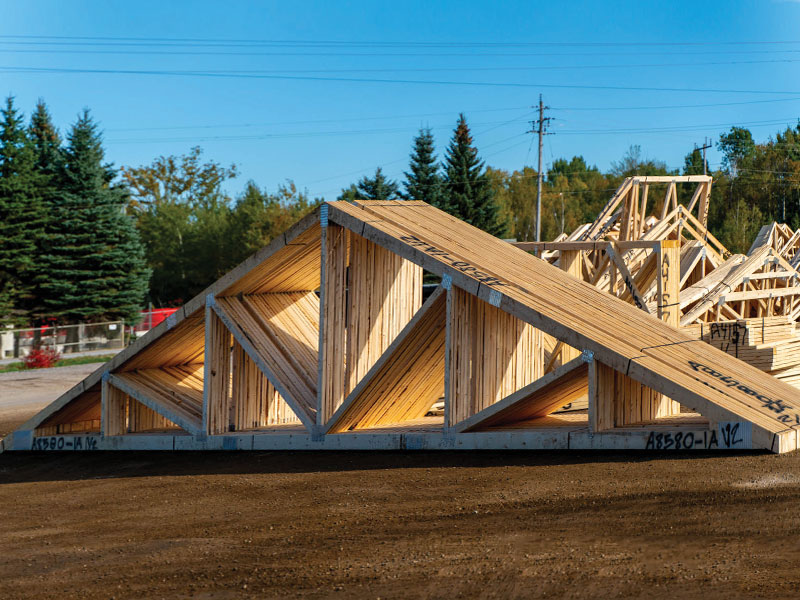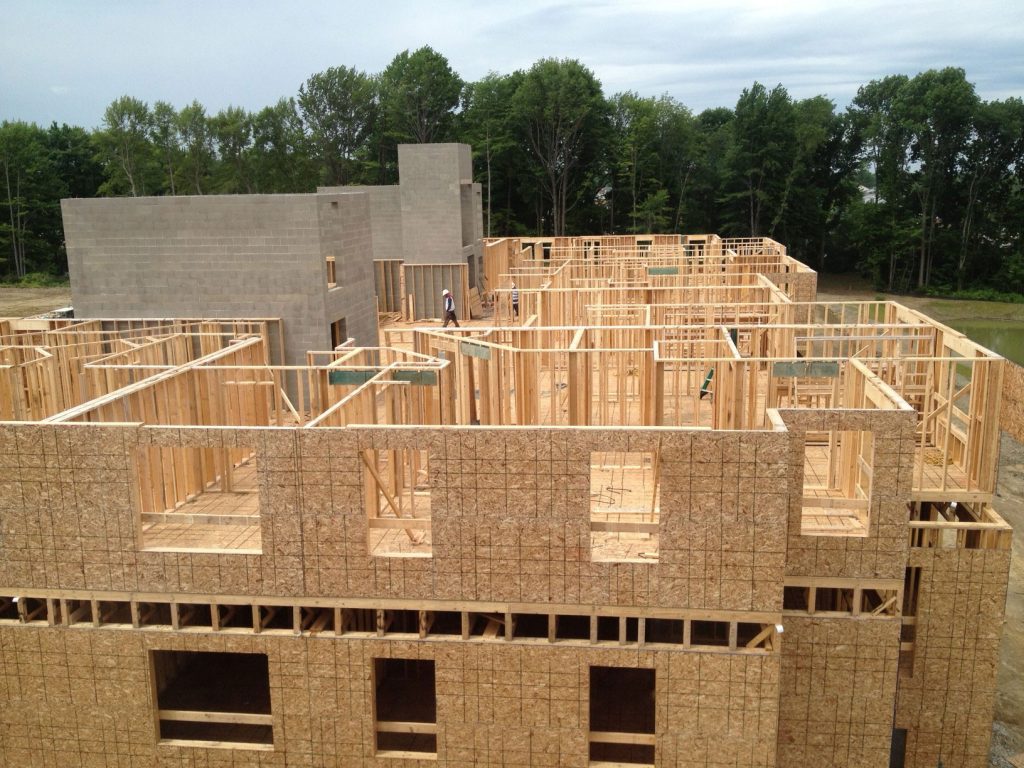 Phoenix Building Components recognizes that prefabricated building is more advantageous than ever.
Phoenix Building Components Floor Systems offer virtually unlimited architectural versatility for the layout of your project.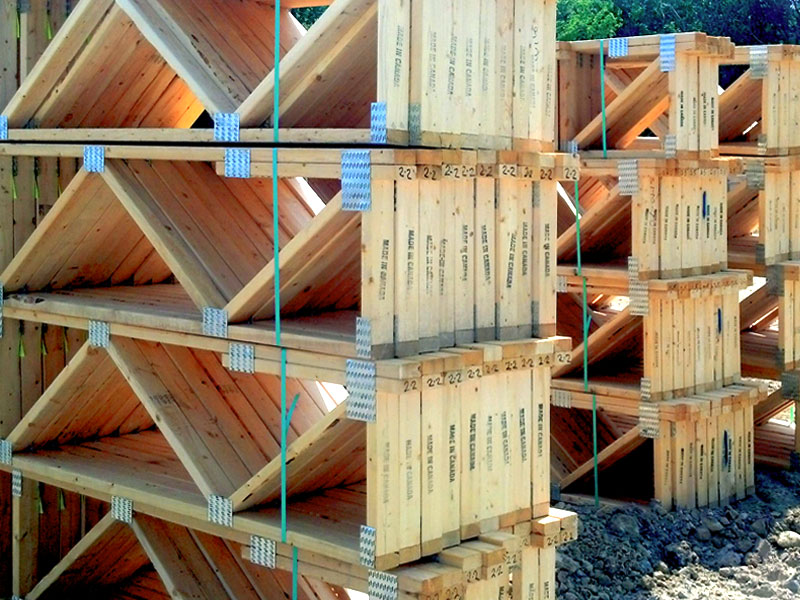 Building Solutions for any Project
Whether you have a Residential, Institutional, Commercial, or Agricultural project on your hands, we can provide you with professional design expertise to ensure your components are designed with the most structurally sound engineering.
Our products are sold through Retail Building Supply partners throughout Ontario and the Northeast US. If you can't find a provider nearby, give us a call and we'll work to bring our products closer to you!